Donors
Red U2 MS Robo 383C
REG#
1837618 •
Tattoo:
383C •
BD:
02/02/2015
RED HOWE MAGNUM 169W
Sire: RED U2 MAXIM 168Z
RED U-2 PRIDE 638S
  LJC MISSION STATEMENT P27

Dam: RED U2 MS. ROBO 336W
RED FLYING K MS ROBO 80K
We purchased MS Robo with Ulrich Red Angus in the U2 Ranch Dispersal. A beautifully fronted U2 Maxim 168Z daughter backed by one of the strongest maternal cow families in the U2 herd. She has already proven herself to be a big time herd bull producer. She is the dam of Reckon 252F at Elk Meadows, the $22,000 U2 Head Games 330E bull at Howe Red Angus. Head Games was used very intensely in U2's AI program and sired several of the top selling bulls in the 2020 bull sale. Her latest son High Tide 90G sold to Chase Furstenau Diamond C North Dakota for $36,000. So far she has flushed successful for us to Six Mile Fifth Sense & MRLA Respect 42G & Six Mile Parabellum 675G. Give us a call for embryos or offspring from these matings.
Dam
1EN Tensel E708
REG#
3706259 •
Tattoo:
E708 •
BD:
01/17/2017
RED SSS OLY 554T
Sire: 1EN BEST MAN C401
WCR MISS FLORESS EX A155
 RED FINE LINE MULBERRY 26P
Dam: RED BRYLOR TINSEL 13W
RED BCR TINSEL 4P
A best man daughter, Tinsel was the Reserve Champion Junior Heifer at the Iowa State Fair & Champion Junior Heifer at the Minnesota State Fair in 2017. Look for a MRLA Resource 137E ET calf to be one of our top bulls in 2021.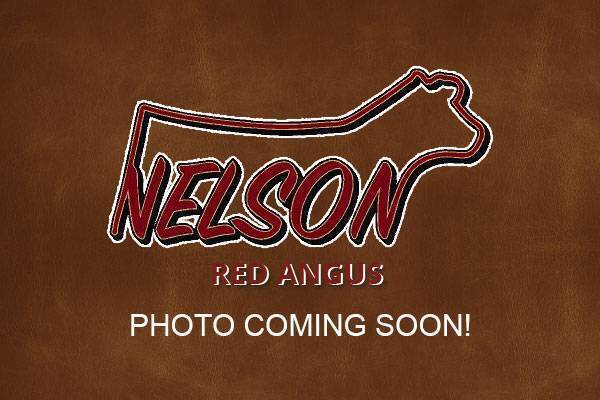 Red US MS Divide 68D
REG#
1913912 •
Tattoo:
68D
We purchased MS Divide with Ulrich Red Angus in the U2 Ranch Dispersal. Her daughter was the top selling bred heifer in the dispersal at $25,000. Give us a call for embryo packages.
Meado-West Stella
REG#
1113727 •
Tattoo:
610S •
BD:
03/30/2006
LCHMN GRANDCANYON 1244G
Sire: UBAR GRAND PRIX 102
FORSTER COPPRQUEEN 7168
GLACIER LOGAN 210
Dam: MISS MFIN MYSTIC M5
MFIN FINCH'S FLORA G6
Stella is the founding donor of our herd. She produced until the age of 14 and made an incredible impact. She left us with numerous high selling offspring over the years and her legacy carries on to this day. In 2020 you will find 21 daughters, grand daughters, or great grand daughters working in our herd
Daughter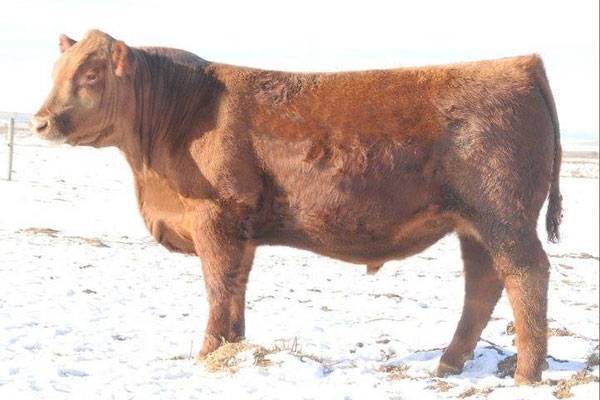 Son
Reg #1359699